We bid farewell to Loa Utah and Capitol Reef National Park a day early. We decided we didn't want to go the entire 326 miles on one day. So we took Utah 72 out of Loa to the I-70. We chugged along I-70 stopping at each of the scenic overlooks on what has to be the most spectacular Interstate. Eventually we got off I-70 in Grand Junction Colorado.
We had to make a few stops in Grand Junction, Ginger only eats prescription dried dog food so that mandated a trip to Petsmart. We needed some groceries and a magnetic dry erase message board and mounting hardware to plug up the hatchet hole in the door – that necessitated stops at Walmart and Lowes.
After Walmart refused and threatened to tow us, we got permission from Lowes and spend the night in the Lowes parking lot.
The next morning, we headed out on the remaining drive to Blue Mesa Recreational Ranch which is a new Thousand Trails acquisition. We planned to get there early, but that was thwarted by the road crew working on US-50. We had close to a two hour wait for a pilot car to escort us along the one lane road that was being worked on by the road crews. We later learned from some locals later that was a very big deal for them and the landslides that had closed US-50 last winter had caused them quite a bit of hardship. They were quite relieved to have US-50 open even if it was one lane.
The way the RV industry is now, we could not get an appointment to get the door fixed any earlier than October 3 and that was at the Winnebago factory in Forest City Iowa. We decided that a duct tape repair was not good for that long and we have a caravan in July. We didn't want to be constantly explaining the duct tape.
So we got a magnetic white board from a Walmart, some screws and sealant from Lowes and now we have a "message board" on our door that should hold up until October. It looks better. Tacky, but better.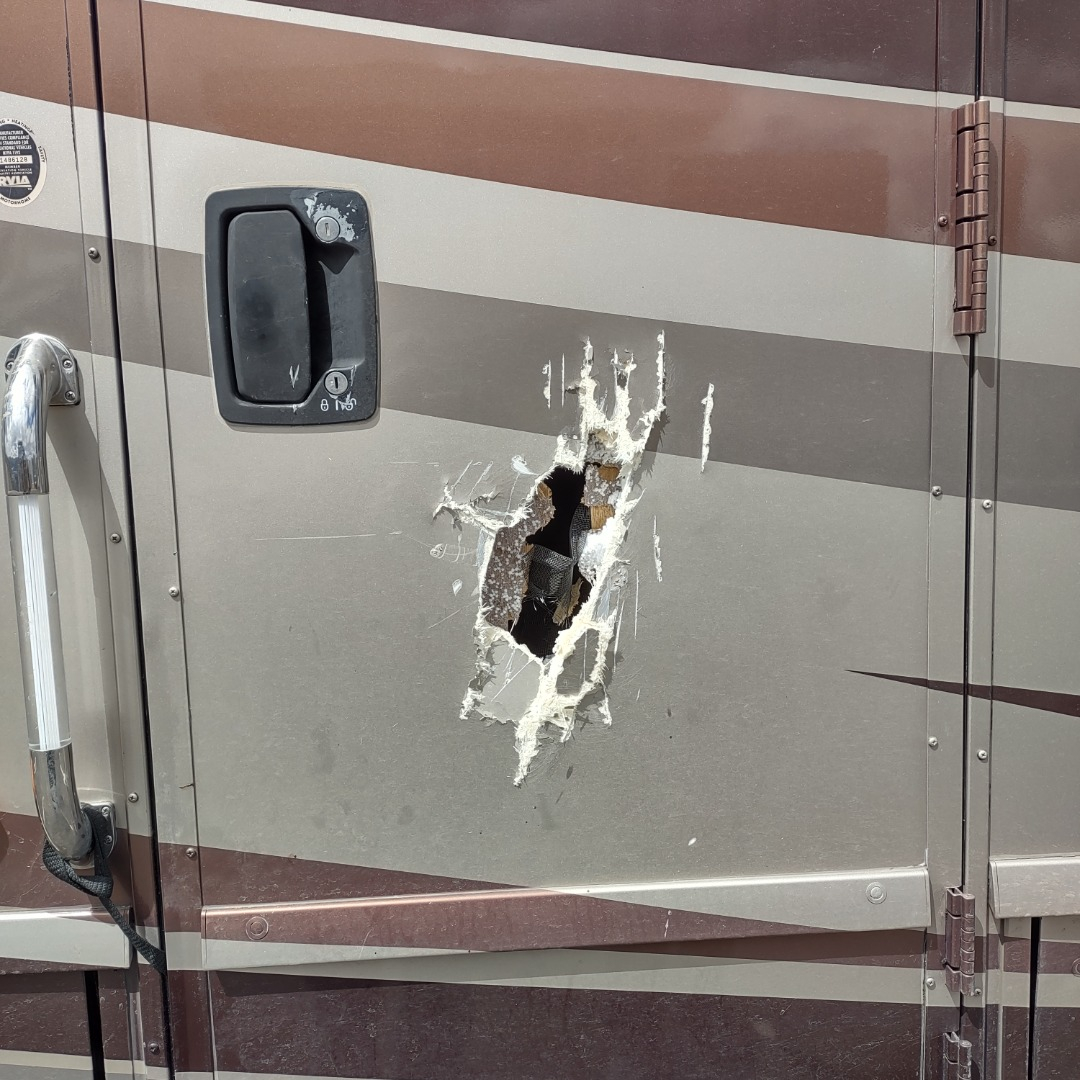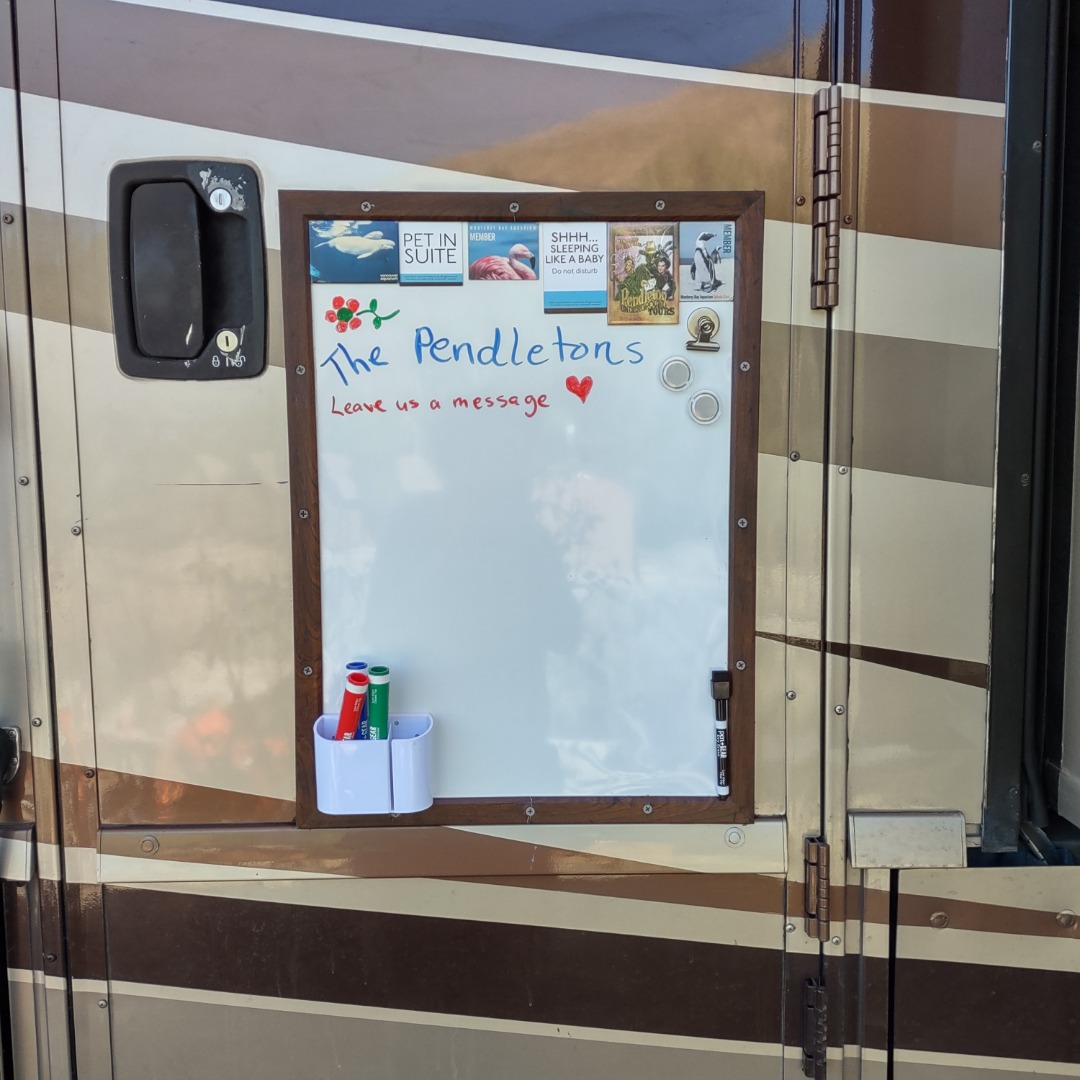 We spent a couple of days exploring the Black Canyon of the Gunnison River National Park. This park, which we had never heard of is quite famous with the rock climbing crowd. But the remoteness of the park leads the Rangers to caution climbers that these climbs are "not for beginners". The Rangers also warn the climbers that if necessary, they have to engineer their own rescue.
North Rim of the Canyon is quite a drive along twisty Colorado highways and the Ranger station is usually unmanned. Payment of the entry fee seems to be on the honor system.
South Rim is more accessible, though you have to run the US-50 construction gauntlet. It is a nice drive from US-50, has a nice visitor center and well developed auto-touring routes.
The canyon itself is quite breathtaking with sheer drops. The most important part for us, was that it was dog friendly with a number of trails designated as dog trails.
Gunnison itself was quaint and cute and quite expensive for Colorado. The Pioneer Museum across from Western Colorado University was a treat – quite well done and worth a visit.