From Kenai, it was a short jog down to the end of the Sterling Highway to the town of Homer.
Homer is one of those magical places in the world: fantastic fishing, stunning views and good food. – mostly because of the fishing. We don't fish (at least now) so instead we hung out of the Homer Spit, relaxed and took a day trip fo the Alaskan Town of Seldovia.
Seldovia is small community off the beaten path and (I believe) not accessible by road. It houses artist, vacation home and old friend Radzy. We took a Rainbow Tours with the Captains 9-year-old daughter as first mate.
Unfortunately, we couldn't connect with Radzy , but we did see a statue of the official state bird of Alaska.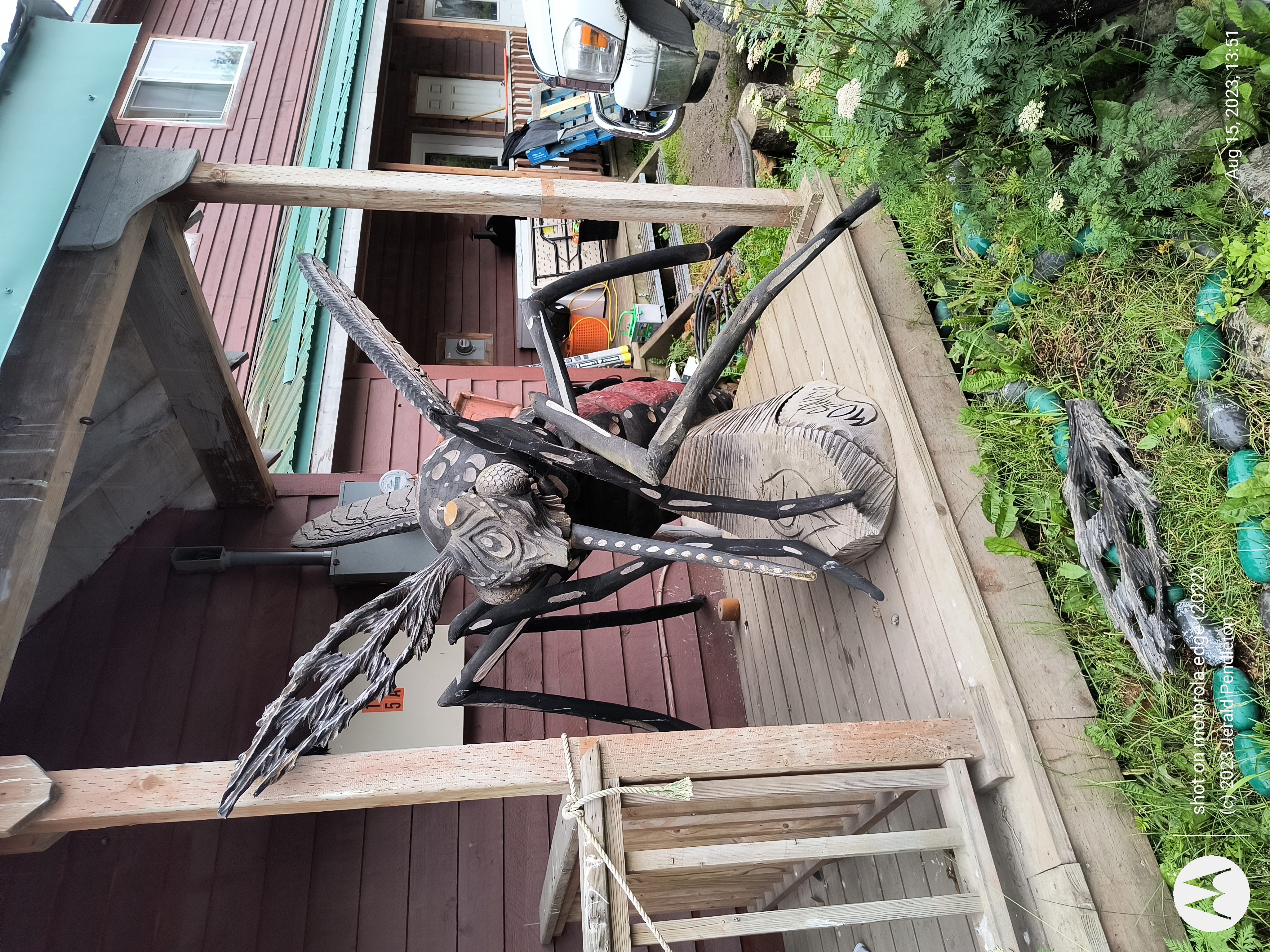 Back in Homer we contented ourselves with watching the numerous eagles at work, collecting some sea-coal for the fireplace back home and long walks on the beach with Ginger.
Palmer
From Homer we traveled to Palmer.
Palmer is a small agricultural community in the Mat-Su valley. It's main claim to fame seems to be a 137 lb world record setting cabbage.
They did have a cute statue of a dog that Ginger liked.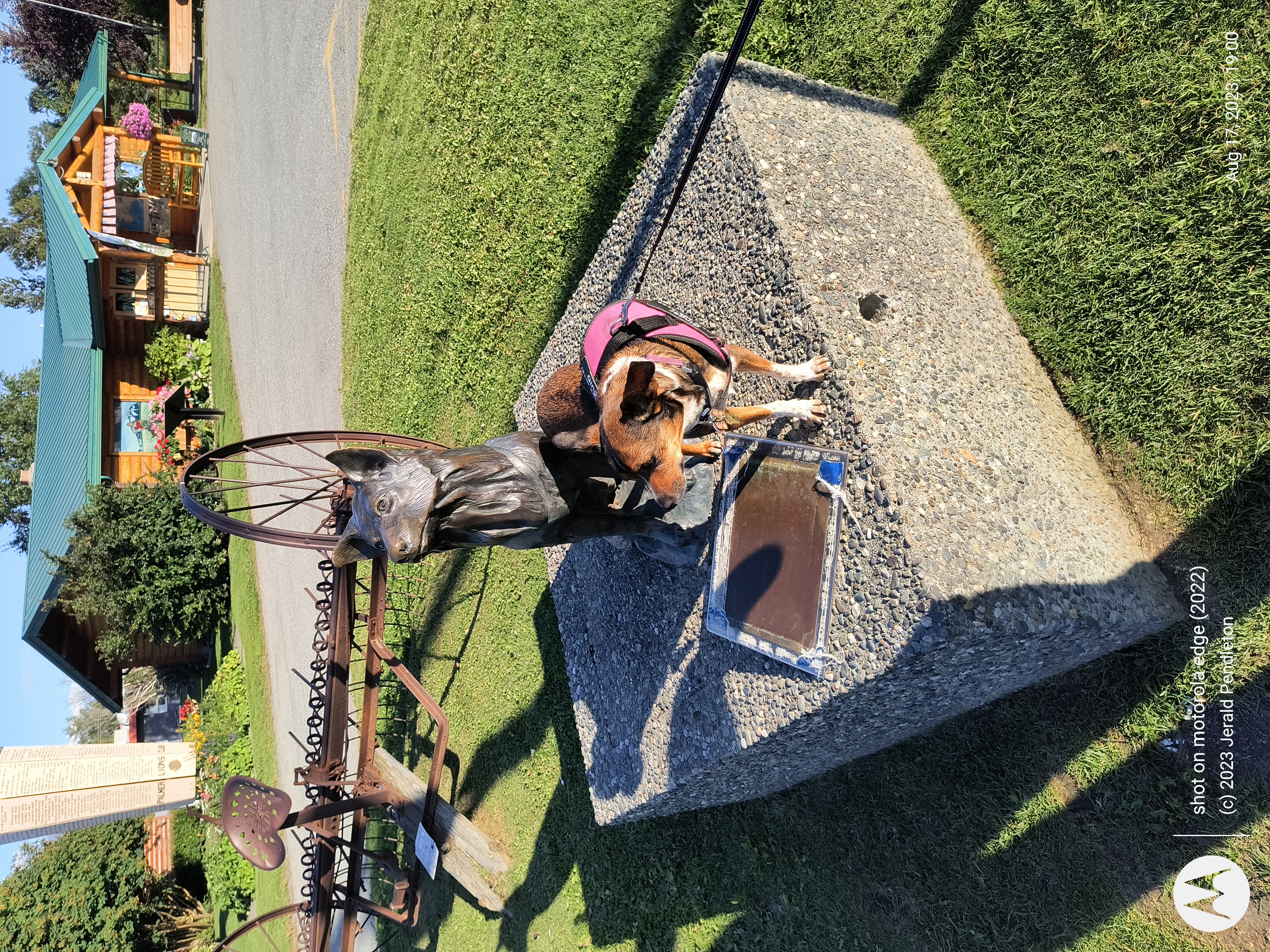 There was a Reindeer fam that had some pet llamas….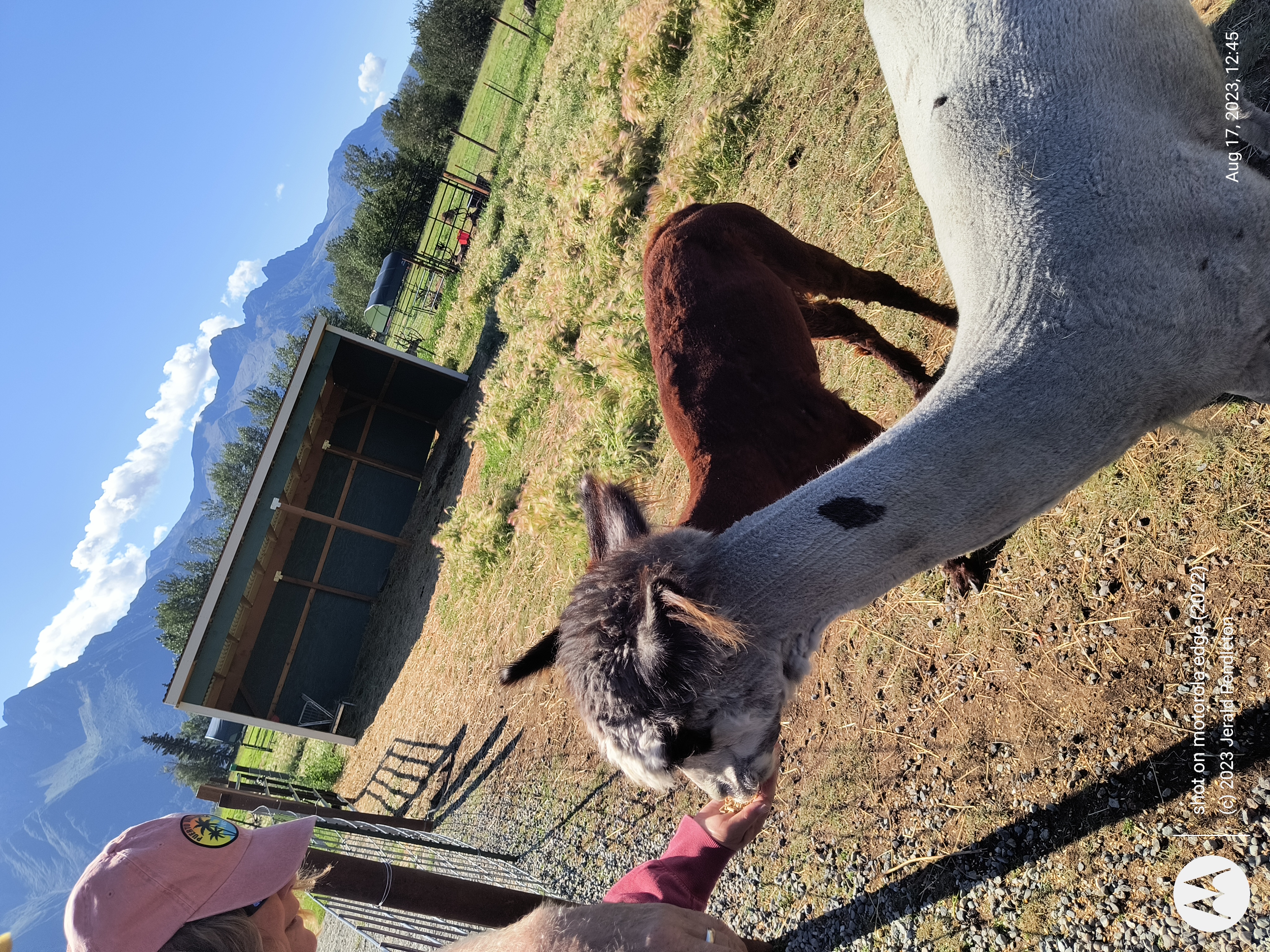 Palmer