We left Parkers Cove and drove over some rough roads to nearby Lunenburg. Lunenberg is not on the Bay of Fundy and doesn't have the incredible tides we had seen before.
Lunenberg is a cute little ex-fishing village that transitioned itself from a gritty fishing port to a desirable destination after the Canadian Cod Moratorium in 1991.
It is also home to the Bluenose II, a sailing schooner that Novia Scotia calls its floating ambassador. They never let you forget that the Bluenose is parked here. There are signs outside of town telling you and they even renamed one of the roads where the boat is parked Bluenose Road. In town lots of signs lead you to the boat and more importantly the gift/ticket shop.
There are very fine restaurants, gift shops, ice cream places and art galleries – all of whom you would expect in a pretty little tourist trap town.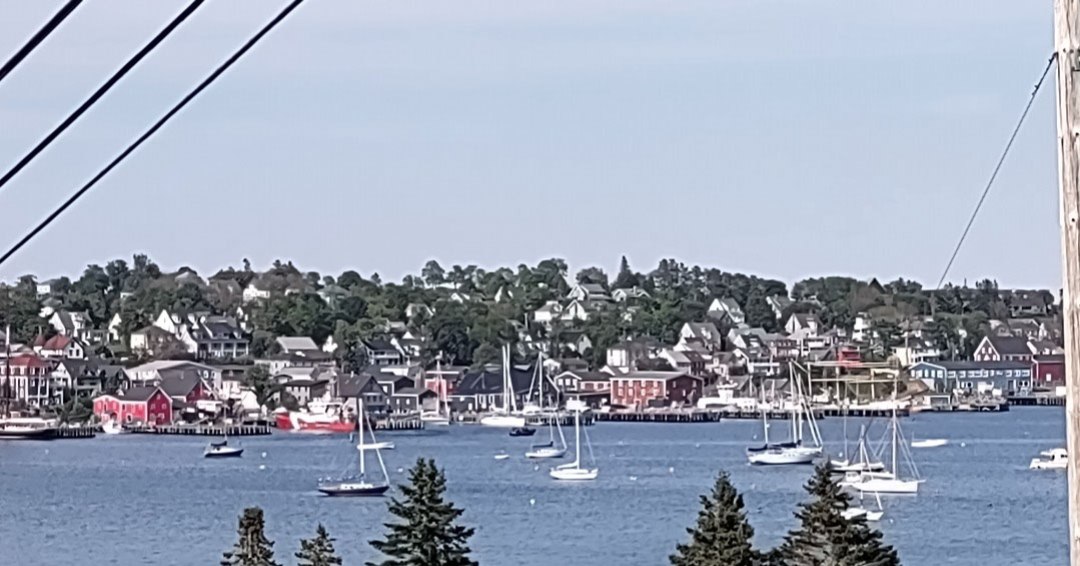 Nothing wrong with tourist traps – I happen to like them.
We booked a tour there with a storytelling tour guide. It turns out this tour guide worked (her father owned) the only pub in town that catered to fisherman. She regaled us with lots of stories of the fisherman and life in the town. Unfortunately with the cod crash in the late 80s and early 90s, the fisherman and hence her father's bar went away.
The tour guide also took us to the fishing village of Stonehurst and Blue Rocks.
Stonehurst is the incredibly beautiful and idyllic village where everyone knows everyone and is a true fishing village. People came up to say hello to the tour guide. If I was going to live in Nova Scotia, I think Stonehurst would be the place I'd want to live.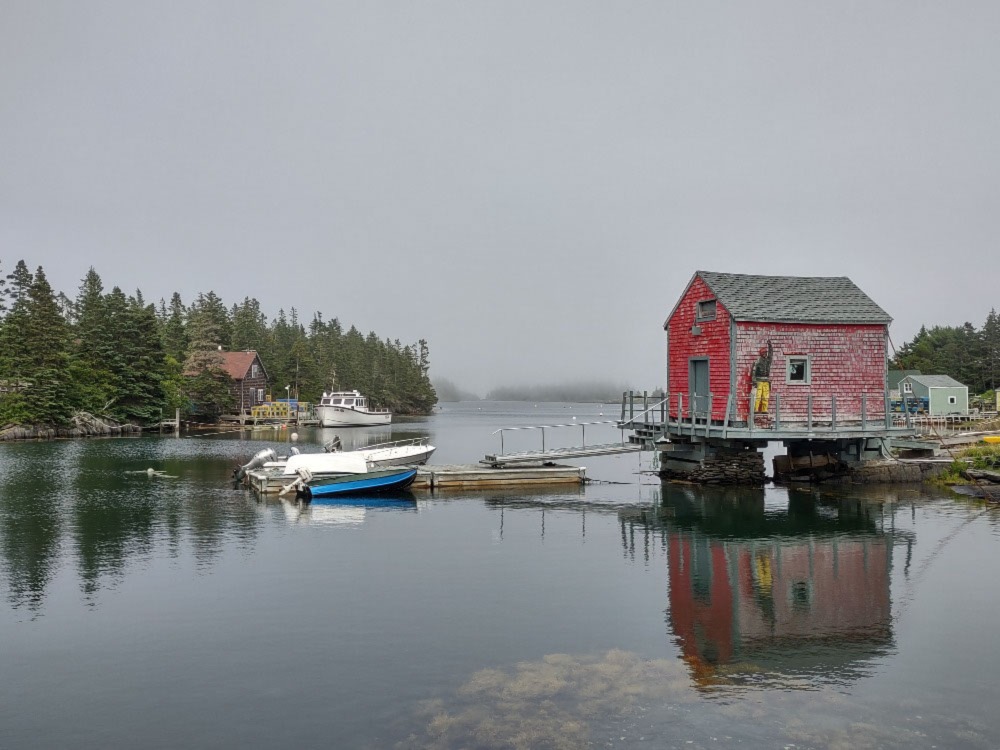 Blue Rocks is another fishing village that has started the transition to tourism. It still has fisherman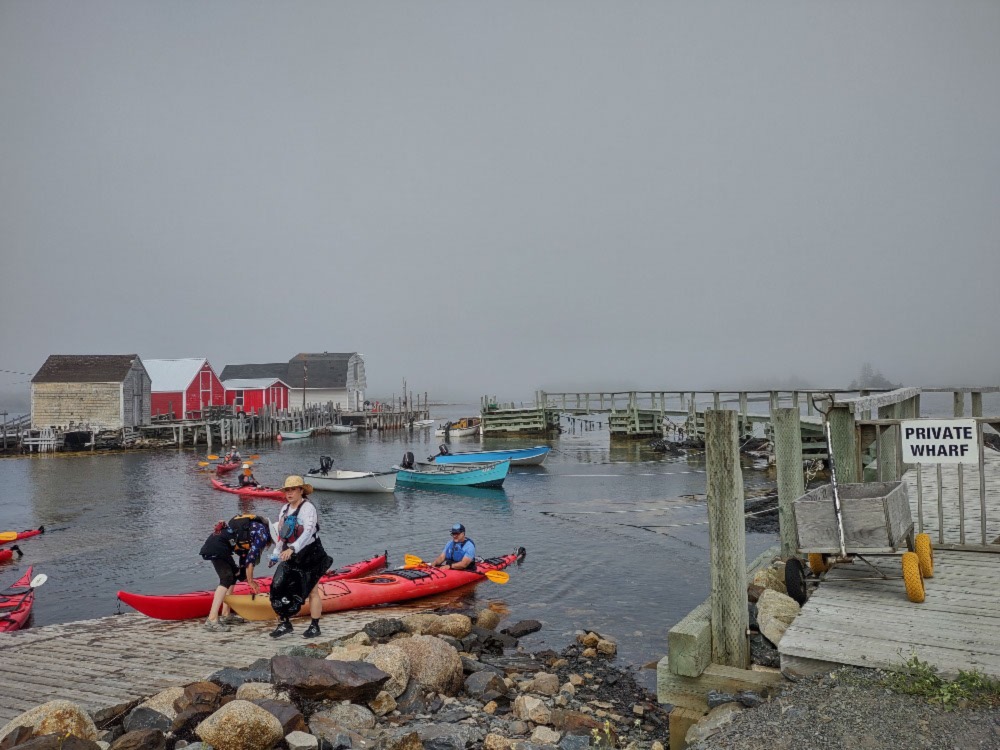 We never did figure out why we called it Blue Rocks – there were no blue rocks nearby