A relatively short run from Pennsylvania to Accord NY – in the mountains south of Albany. The stop here was mostly because of campground availability at our real destination of Well Maine. We didn't want to have to boondock for 4 days before we could get into Wells.
It proved to be a worthwhile stop.
The RV Park outside of Accord was quite nice and we found the surrounding area to be quite interesting: The area literally dripped in history.
It turns out Accord (so named because when they tried to name it they could not come an accord on the name, so they named it Accord) was a canal town on the first American Canal. The canal carried coal and cement from the Catskills to the Hudson River and then onto New York. The Canal ran until the early 1900s when it was abandoned in favor of the railroad. Remains of the canal and the 130 odd locks it used are still visible in some areas.
There are also a lot of state parks in the area. We took a day trip to "Sam's Point" for a long hike and a trip through the ice cave there.
The walk up to the cave was quite warm with spectacular views, but was an easy hike on a wide trail. The ice cave itself was much more difficult, but with a little help Ginger managed to get through the entire cave without any problems.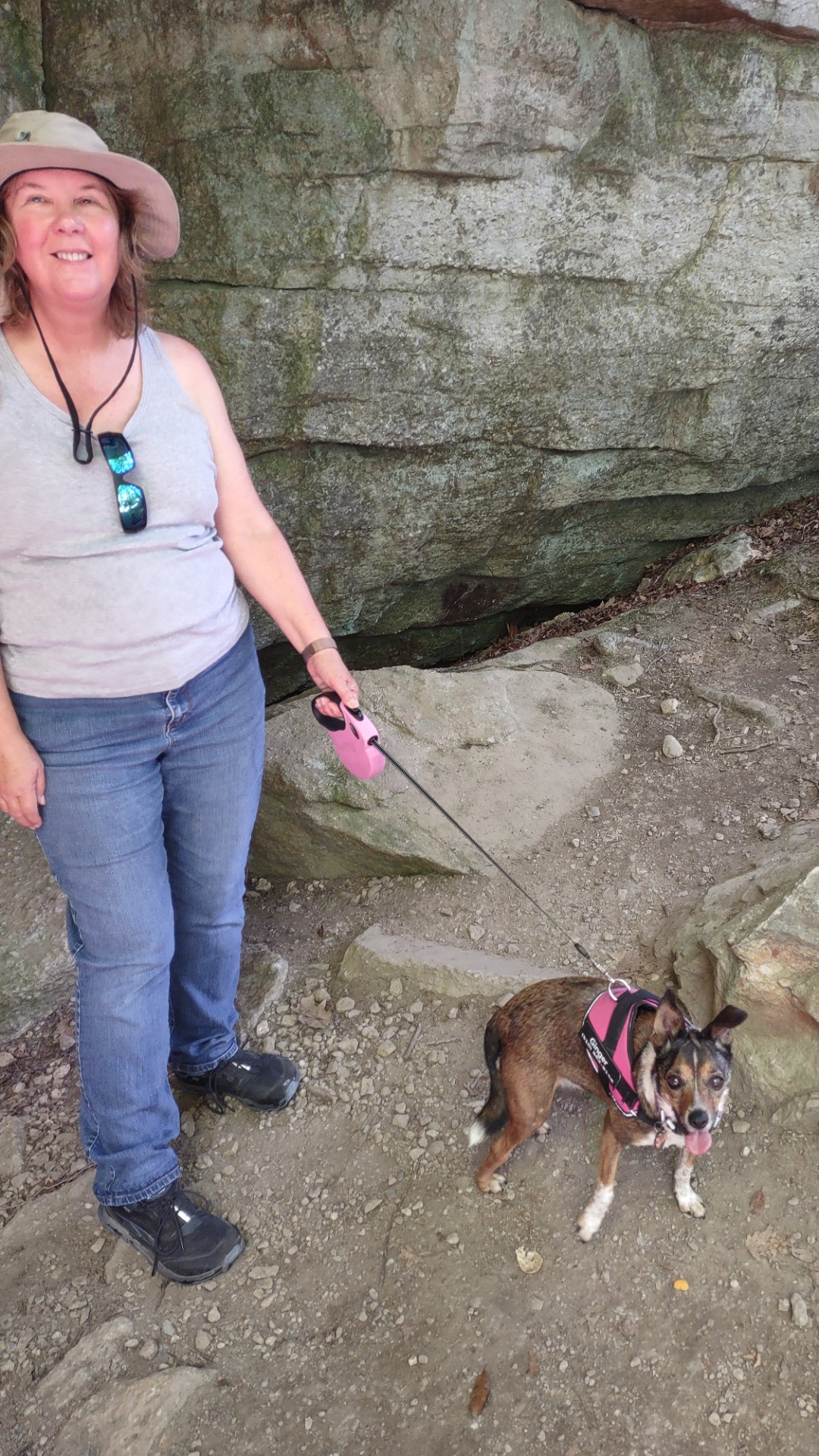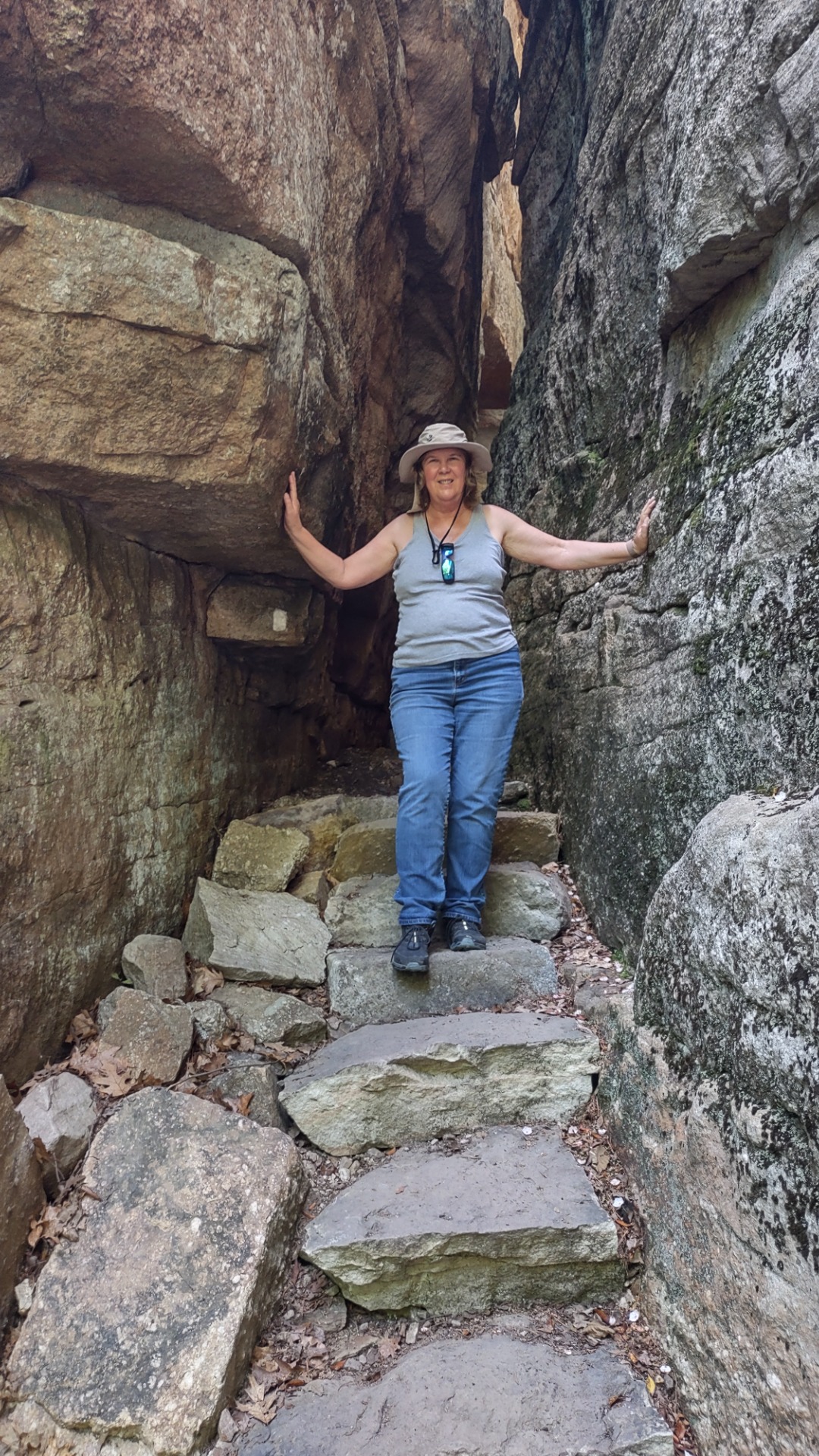 We took a day trip to Hyde Park New York, which is famous for being the home of Franklin Delano Rosevelt. There was quite a display of his life's history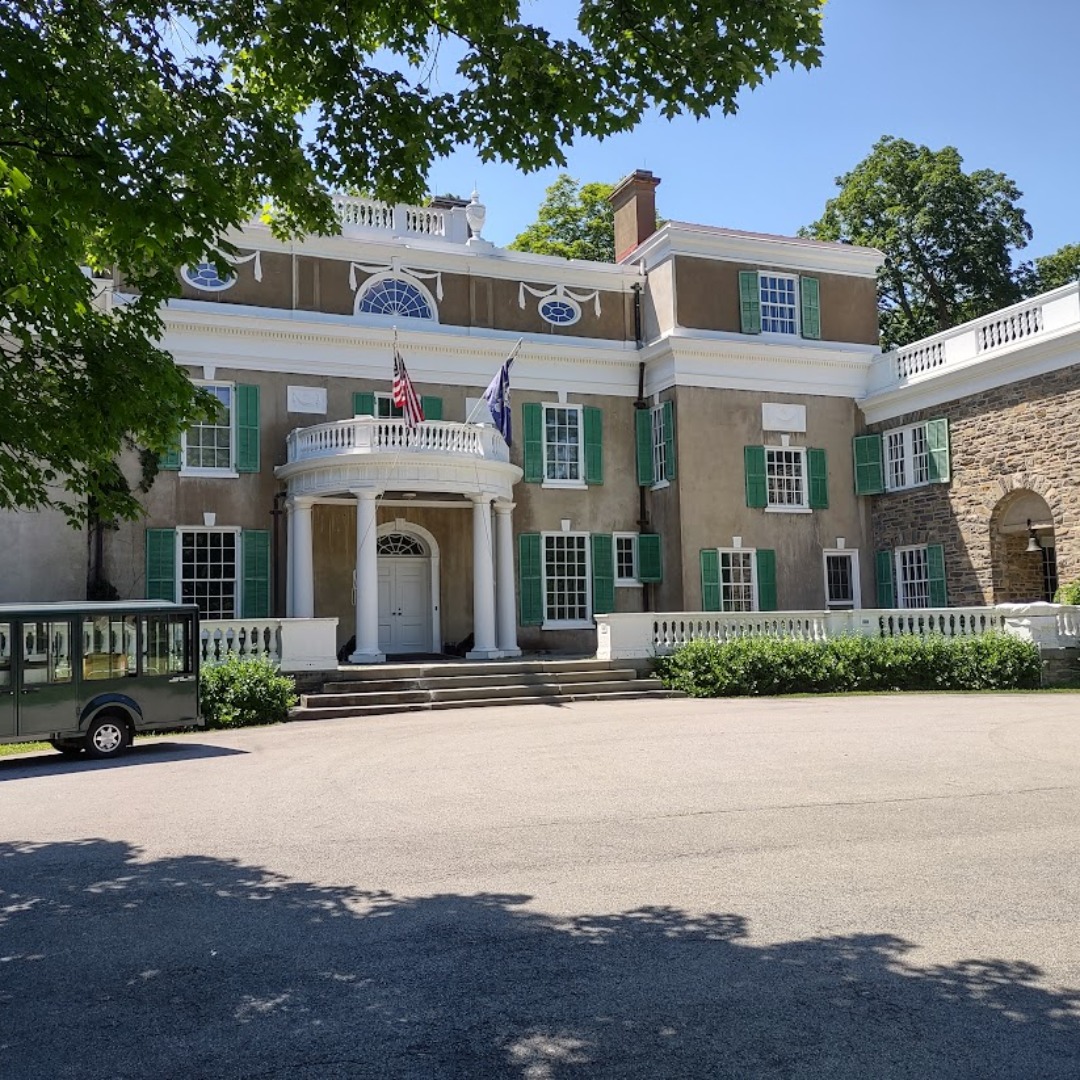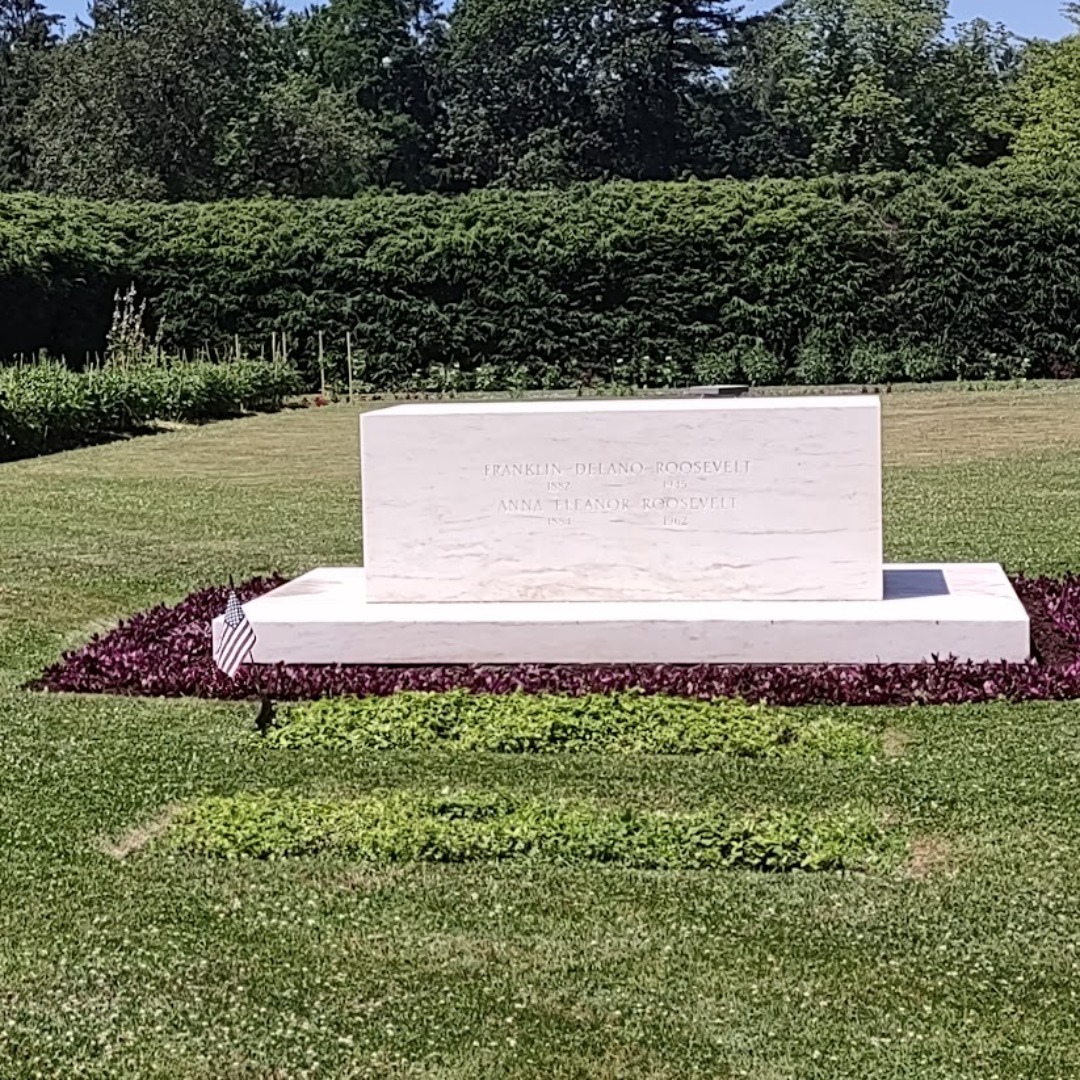 From New York we will cross briefly into New Hampshire and then finally into Maine.